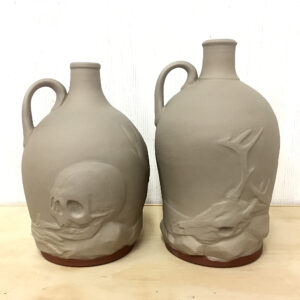 Join guest artist Jessica Brandl to explore new ways of incorporating narrative elements into your sculptural and functional vessels. With attention to storytelling, mythology, history, and folk craft, participants will broaden their knowledge of surface techniques and generate new imagery to include in their work. The workshop will provide the opportunity to experiment with transfers, stencils, and direct mark-making, and will offer instruction on hand building, throwing, and press mold construction methods. Participants should come to class with preliminary drawings and a story outline to work from. Open to all skill levels.
Dates: Friday, September 21 to Sunday, September 23
Registration Fee: $285

Housing Fee: $40 per night*
This workshop has sold out.
About Jessica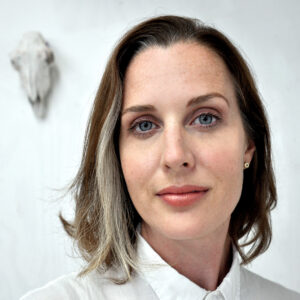 Jessica Brandl holds an MFA in Ceramics from The Ohio State University and a BFA from The Kansas City Art Institute. Brandl was recognized as one of six Emerging Artists at the National Council on Education for the Ceramic Arts in 2017 and was the recipient of the Zanesville Prize for best vessel. Her work has been shown nationally and internationally in numerous solo and group exhibitions, including "The Zanesville Prize for Contemporary Ceramics", "Unconventional Clay: Engaged in Change", and the NCECA Biannual invitational hosted at the Nelson-Atkins Museum of Art. Her most recent work investigates the vessel as canvas and sculptural container for expressing human pathos and sentiment.
Jessica resides in Calgary, AB, where she is the Artist-In-Residence for Alberta College of Art and Design.