Watershed recognizes the innovations and contributions made by accomplished artists to the field of ceramics. These artists are honored as Legends via events and galas hosted by Watershed. Legends events shine a spotlight on ceramics masters for the benefit of the greater clay community of artists and students.
Watershed is pleased to honor Wayne Higby, Jack Troy, and Paula Winokur as our newest Legends in 2017. To celebrate their careers, ideas, and innovations, Watershed will host public talks, workshops and exhibitions featuring the honorees, along with a culminating celebration in Philadelphia this October. 
Elemental Intersections: Conversations on Art & Environment          
During this three-part series, Watershed's Legends, scientists, and others working in natural resource-based fields convene to examine the intersections of art, contemporary environmental issues, and our relationship with the natural world. Award-winning radio producer
Julie Burstein
will facilitate these conversations and produce podcasts featuring the three 2017 Legends.
Part 1: WATER
July 7 at 5:30 pm, St. Patrick's Church, 380 Academy Hill Rd., Newcastle, ME
Paula Winokur has created towering, beautiful ceramic installations that capture the essence of ice, inspired by her flights above Greenland's icebergs. In this conversation we'll look Paula's work, in which she captures the essence of a landscape that is quickly disappearing, and explore how melting Polar ice is changing the ecosystem in the Gulf of Maine. Panelists include artist Nancy Selvin on the work of Paula Winokur, marine scientist Robert Steneck, and lobsterman Gerry Cushman.
Part 2: FIRE
August 25 at 5:30 pm, St. Patrick's Church, 380 Academy Hill Rd., Newcastle, ME
Potter, teacher, and poet Jack Troy is a renowned master of fire, harnessing the energy of trees in his woodfire kilns to create subtle masterpieces of flame-changed platters and jars and bowls. In this conversation, Jack reveals some of the secrets of the wood firing process, ecologist Nick Fisichelli shows us how trees store the energy that Jack converts into his art, and Maine Guide Polly Mahoney tells stories about her work as a Maine Guide, helping all of us feel the grandeur of the forest.  
Part 3: EARTH
Date and location to be announced
In his vessels as well as his many-story-tall installations, Wayne Higby meditates on the connections and collisions of "earth, sky, time, light, and space." In this conversation, Wayne describes how the shoreline of Maine inspired some of his early, celebrated "Landscape Bowls." He will be joined by additional guests from the scientific and Native American communities to discuss the unique and dynamic qualities of Maine's coast.
Special thanks to our project partner, Esperanza Stancioff, Associate Extension Professor and Educator with the University of Maine Cooperative Extension and Sea Grant Programs.  This project is supported in part by an award from the National Endowment for the Arts. Additional funding for planning and marketing these conversations was generously provided by the Belvedere Traditional Handcrafts Fund of the Maine Community Foundation and the Quimby Family Foundation.



Celebrations of Watershed's Legends
Saturday, October 7, Philadelphia, PA

Mark your calendars and join us in Philadelphia to recognize the lifetime contributions of these stellar ceramic artists! The celebration will include an exhibition of the 2017 Legends' work along with an awards ceremony featuring a lecture by Glenn Adamson.
Legends Exhibition Reception
@ The Clay Studio, 4:00-5:00pm
Award Ceremony and Talk 
@ Arch St. Meeting House, 5:30-7:30 pm

About the 2017 Legends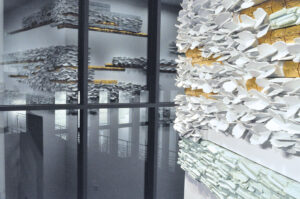 Wayne Higby's unique vision of the American landscape and its manifestation in work ranging from vessel forms and tile, to sculpture and architectural installation has brought him international recognition. He is a professor and the Robert C. Turner Chair of Ceramic Art at the New York State College of Ceramics, Alfred University. He is also the Director and Chief Curator of the Alfred Ceramic Art Museum at Alfred University. Higby is a published authority on ceramic art, acknowledged for his lectures, essays and critical evaluations. He is the recipient of the Master of the Media and the Distinguished Educator awards from the James Renwick Alliance, and the American Craft Museum Visionary award. Higby is an Honorary Professor of Art at Shanghai University and the Jingdezhen Ceramic Institute. He is also a member of Honor of the National Council on Education for the Ceramic Arts, a Life Trustee of the Haystack Mountain School of Crafts and Vice President of the International Academy of Ceramics.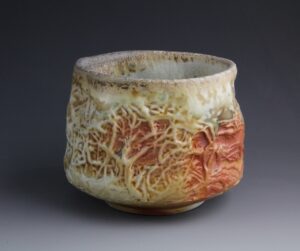 Jack Troy, teacher, potter, and writer, retired from Juniata College in 2006, where he taught for 39 years. He has led hundreds of workshops at colleges, universities, and art centers in the U. S. and abroad. His first book, Salt Glazed Ceramics, was published in 1977. In 1978, he built Pennsylvania's first anagama-style kiln at Juniata College. In 1995 he published Wood-fired Stoneware and Porcelain. His collection of poems, Calling the Planet Home, was published in 2003 and more than 60 of his articles, book reviews, and exhibition catalogue essays have appeared in the major periodicals in his field. The Pennsylvania Council on the Arts awarded him two Craft Fellowships for his work in ceramics, and a Fellowship in Literature for his poetry. He was selected by the Council to make the awards for the 2005 Governor's Awards for the Arts. In 2012, he received the Excellence in Teaching Award from the National Council for Education in Ceramic Arts.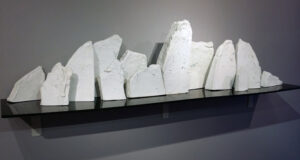 Paula Winokur works out of her studio in Norristown, Pennsylvania, and is Professor Emerita of Acadia University in Glenside. She works with porcelain in unexpected and challenging ways. Her work is influenced by information gathered at sites in the natural environment; recently, trips to Iceland and Greenland, where she observed calving glaciers and huge icebergs, led to a body of work examining climate change. She has exhibited widely and her work is in numerous national and international collections. She is the recipient of numerous awards, including a Pennsylvania Council on the Arts grant; a National Endowment for the Arts Visual Artists Fellowship; a Professor of the Year Award from Arcadia University; and an honorary fellowship from the National Council on Education for the Ceramic Arts. She received a BFA from Tyler School of Art, Temple University.
Learn about past Legends galas, read the artists' bios, and see images of their work.