Watershed has provided artists with time and space to explore ideas with clay for three decades.  Celebrate this milestone with us during one (or more!) of our 30th Anniversary Events in 2017!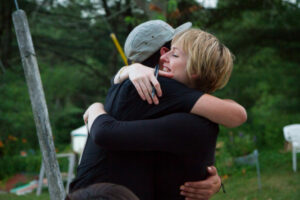 Watershed @ NCECA Reunion Party
Thursday, March 23, 4:30-6:30 pm
Rontom's
600 East Burnside St.
Portland, OR
During NCECA you can find us in the resource hall at booth T24. We look forward to celebrating with you, and other Watershed alums and friends during our NCECA reunion party at Rontoms, just around the corner from the convention center!
Clay Forum V
Saturday, April 8, 1:00-6:30 pm
@ NYU Department of Art
Einstein Auditorium
The Barney Building
34 Stuyvesant St., New York, NY
Join Watershed in the Big Apple for the fifth biennial Clay Forum at NYU hosted by Judith Schwartz and Matt Nolen.  Featured presenters include Mark Burns, Julia Kunin, and Ron Baron. Space is limited! Reserve tickets and sign up to give your own five-minute presentation.
MORE
Elemental Intersections:
Conversations on Art & Environment
This series of talks brings together ceramic art masters, scientists, writers, and others working in natural resource based industries in Maine to examine the intersections of art and contemporary environmental issues. In partnership with the University of Maine Cooperative Extension, award-winning radio producer Julie Burstein will facilitate the conversations and produce a series of podcasts featuring 2017 Watershed Legends Paula Winokur, Jack Troy, and Wayne Higby.
MORE
This project is supported in part by an award from the National Endowment for the Arts.

Sa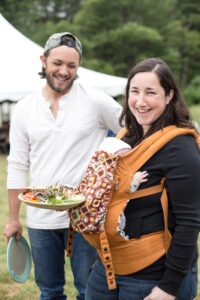 lad Days
Saturday, July 8, 11:00 am -3:00 pm
@ Watershed
19 Brick Hill Rd., Newcastle, ME
Spend a day at Watershed celebrating local food, community and handcrafted ceramics.  You'll have the chance to choose one of over 500 unique plates made by 2017 Salad Days Artist Kurt Anderson, enjoy a delicious picnic lunch, shop the invitational pottery sale, try your hand at creating with clay, and enjoy a day with other ceramics enthusiasts!
MORE
Talk by Watershed guest artist
Matt Wedel
Thursday, August 10 at 5:30

@ Center for Maine Contemporary Art
21 Winter St., Rockland, ME
Watershed is partnering with CMCA to offer a public talk by Summer Residency guest artist Matt Wedel.  Join us in Rockland to hear Matt speak about his work and view the CMCA summer exhibition.

Chris Gustin & Friends
Benefit Ceramic Art Raffle & Celebration
September 2, 2017
South Dartmouth, MA
In celebrating the 20th anniversary of his kiln and the 30th anniversary of Watershed, Chris Gustin will invite 100 artists from around the country to put work in his June anagama wood firing. Pieces from the firing will be included in an exhibition and raffle to benefit Watershed that opens at his studio gallery on September 2nd. The anniversary celebration dance party will take place at his studio the night of September 2nd.

Celebration of Watershed's
2017 Legends
Wayne Higby, Jack Troy
and Paula Winokur
Saturday, October 7, Philadelphia, PA

Mark your calendars and join us in Philadelphia to recognize the lifetime contributions of these stellar ceramic artists! The celebration will include an exhibition of the 2017 Legends' work along with an awards ceremony featuring a lecture by Glenn Adamson.
MORE