While Salad Days won't take place on campus this year, we can still offer our community some delicious salad dishes to make and savor at home. The following recipes come courtesy of Marguerite Grifka, a talented chef from the San Diego area who was hired to cook at Watershed in 2020.
Please share your Salad Days salads on social media! Tag them with #watershedsaladdays so we can see your culinary creations.
Fennel, Lobster, and Corn Salad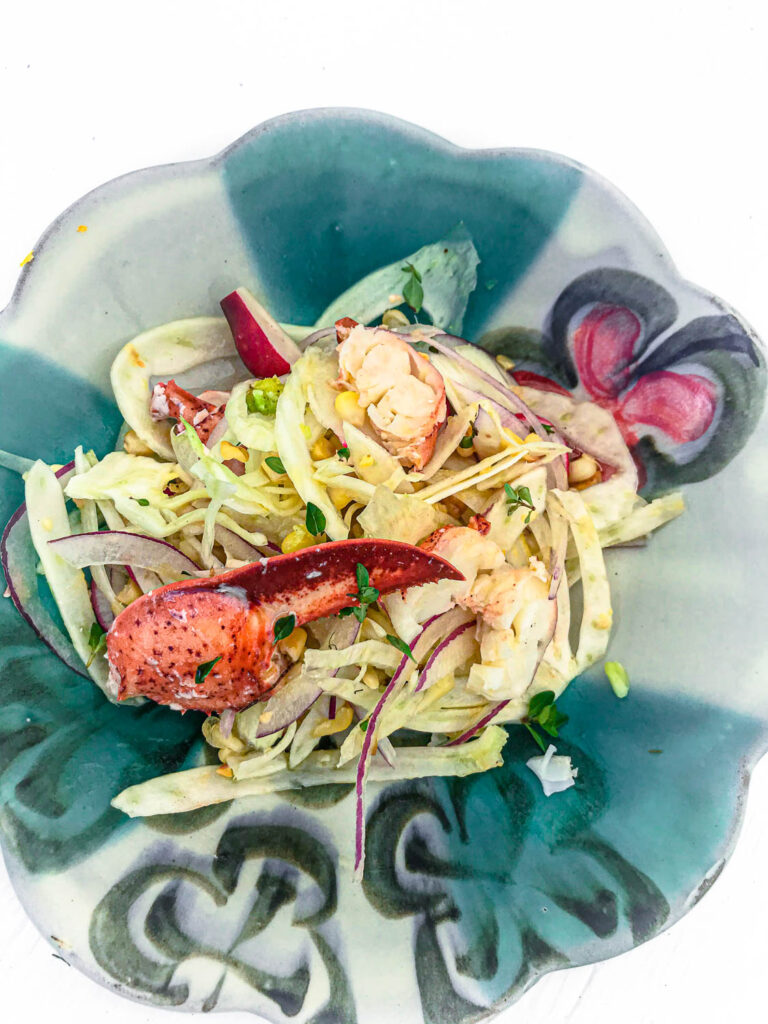 Serves 4 as a side dish or starter
Ingredients:
1      Small (3") bulb of fennel, trimmed of fronds
2-3   Radishes
¼      Red onion
2       Corn ears
6oz   Cooked lobster meat, coarsely chopped
1       Lemon
2-3T Mayonnaise
2 T    Chopped fresh thyme
Directions: Remove kernels from the corn and sauté on a teaspoon of olive oil for 3-5 minutes until some kernels are browned nicely. Place in a mixing bowl. Slice thinly fennel, radishes, & red onion – a Japanese mandolin works great for this, and add to bowl. Put zest from half the lemon into the bowl and add the juice of half the lemon, mayo, thyme, a generous pinch of salt, and a good grinding of black pepper. Toss to combine and taste. Adjust lemon and seasoning as necessary.
Kale, Quinoa, and Cranberry Salad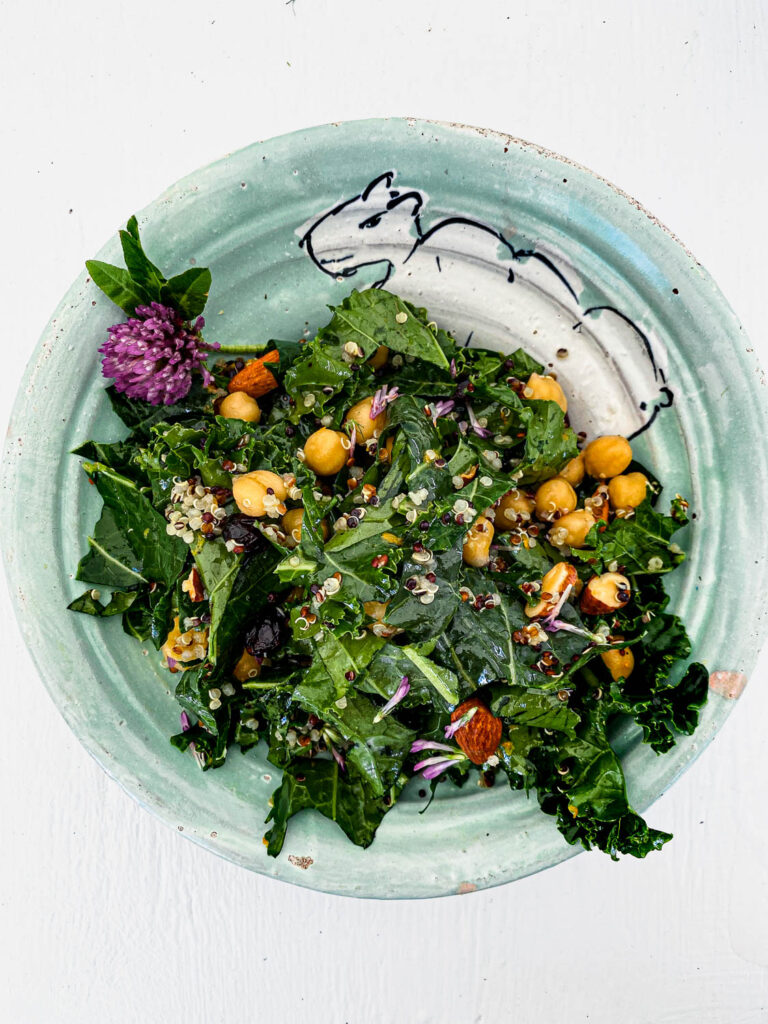 Serves 4-6
Ingredients:
1 cup     Cooked quinoa
1 cup     Cooked garbanzo beans
3 cups   Shredded kale
¼ cup    Chopped roasted almonds
½ cup    Dried sweetened cranberries
2-3 T     Chopped chives or scallion
½           Orange zested and then juiced
2-3 T     Olive oil
1-2 T     Apple cider vinegar
Directions: Combine all, toss and season with salt and pepper to taste. For best results, let sit for at least an hour before serving.
Arugula, Blueberries, and Chicken Salad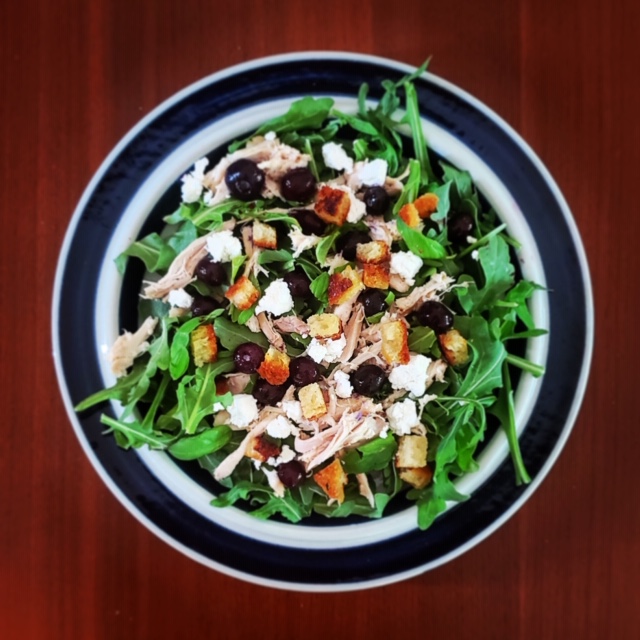 Serves 4 as a side dish, 2 as a main dish
Ingredients:
4 oz     Arugula
4 oz     Roast chicken, shredded
¼ cup  Loose basil leaves
½ cup  Fresh wild Maine blueberries (frozen works great too)
2 oz.    Goat cheese, broken into chunks
1 ½ T   Extra virgin olive oil
1 T       Balsamic vinegar
1 cup   Croutons (this is a great opportunity to use up stale bread and make your own)
Salt and fresh ground pepper
Directions: Toss arugula, chicken, basil, blueberries, and croutons with olive oil, and generous pinches of salt and black pepper. Plate, scatter goat cheese on top, and drizzle with balsamic vinegar.