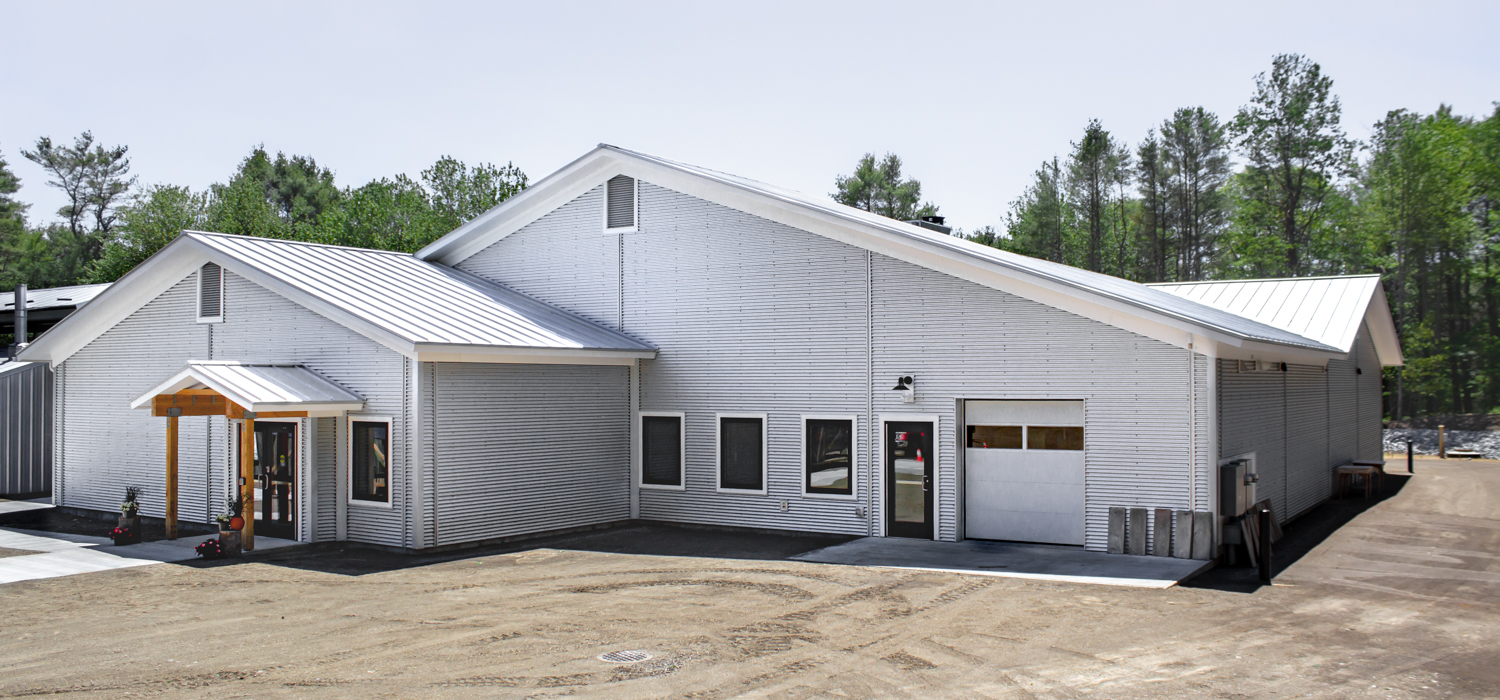 The new Windgate Studio

After years of planning and a winter of construction, Watershed is pleased to announce that we are opening our new studio and welcoming back artists! Join donors who have helped kick start this project and give today to help fully fund this transformative space. A donation of any amount by June 30th will guarantee your name on our studio donor wall.
As the cornerstone of the Watershed NOW Capital Campaign, the Windgate Studio will transform Watershed Center for the Ceramics Arts' ability to meet the needs of artists and better nurture creative practice. 
Take a video tour of the Windgate Studio with Watershed Executive Director Fran Rudoff or click on the large image in the slideshow below to scroll through the studio's highlights. At this time, the campus is closed to the public in order to ensure the comfort and safety of our resident artists during the pandemic. We look forward to welcoming the public to campus later in the fall. Stay tuned!
The former studio, a chicken barn turned brick factory, was limited to the warmer months of the year due to lack of insulation, heating, and winterization. It was also located on the second floor of the building and only accessible via stairs. The new 7500 square foot studio building will offer artists a state-of-the-art, open-concept studio space to work and connect with other makers, improving on what Watershed residencies are known for: the sense of community and camaraderie they foster.
Windgate Studio features: 
A single-level floor plan designed for ceramic work with easy access to raw materials, kilns, a glaze room, plaster room, and spray booth
Temperature regulation in all seasons 
Full accessibility and ADA compliance
4800 square feet of studio space
Energy efficiency 
A footprint that can easily expand to incorporate additional studio and programming space in the future.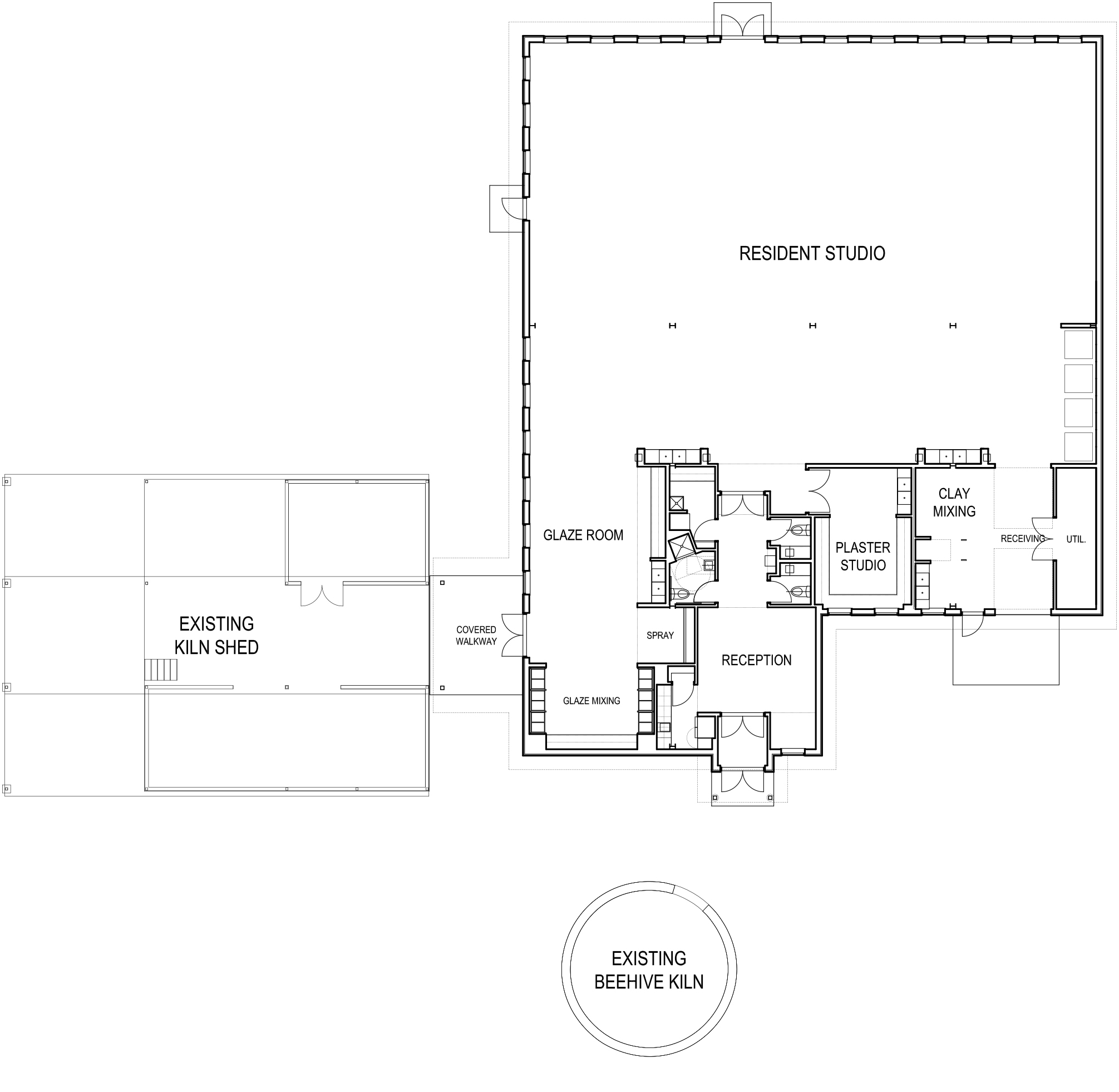 The Windgate Studio will also provide Watershed with flexibility to grow programs and plans that: 
Support artists working on commissions or large scale projects
Bring (inter)nationally-known guest artists to lead workshops 
Provide opportunities for student groups to make and fire work
Enable us to collaborate with partner organizations
Offer space for artists to create and connect throughout the year
Tap into our limitless potential! 
If you would like to learn more about naming opportunities or help to sustain Watershed's studio needs through an endowment, please contact Fran Rudoff at Frudoff@watershedceramics.org for more information. 
Support Watershed's new studio!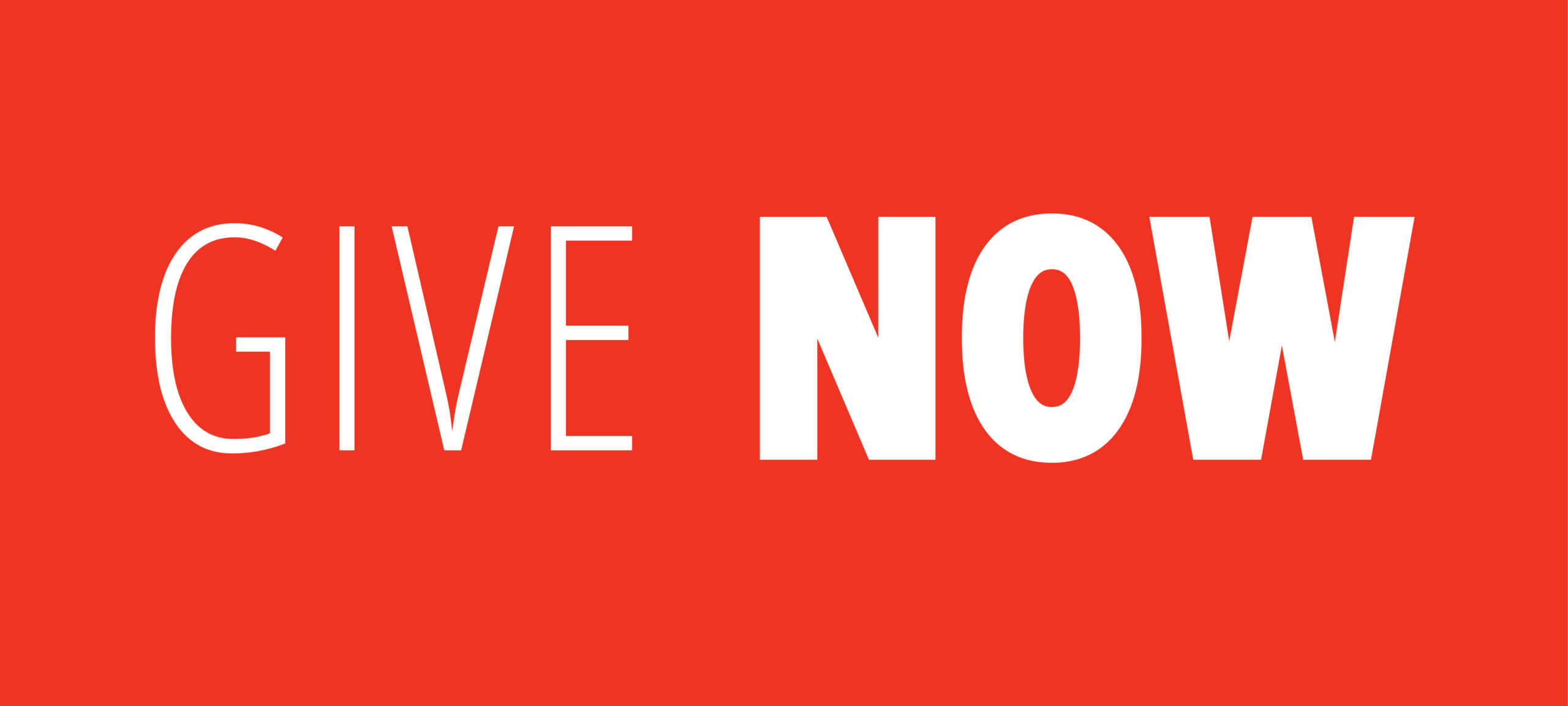 Project Partners:
Architect: Jane Gleason, GREYWORK LLC, Wareham, MA
General Contractor: JF Scott Construction, Winthrop, ME
Site Engineers: Wright-Pierce, Topsham, ME

Header image: detail of work by 2019 Watershed Zenobia Award recipient Renata Cassiano