It's time for Watershed Center for the Ceramic Arts to enhance the artist residency experience by improving our campus facilities. The Watershed NOW campaign will create new spaces that inspire bold artistic practice and community.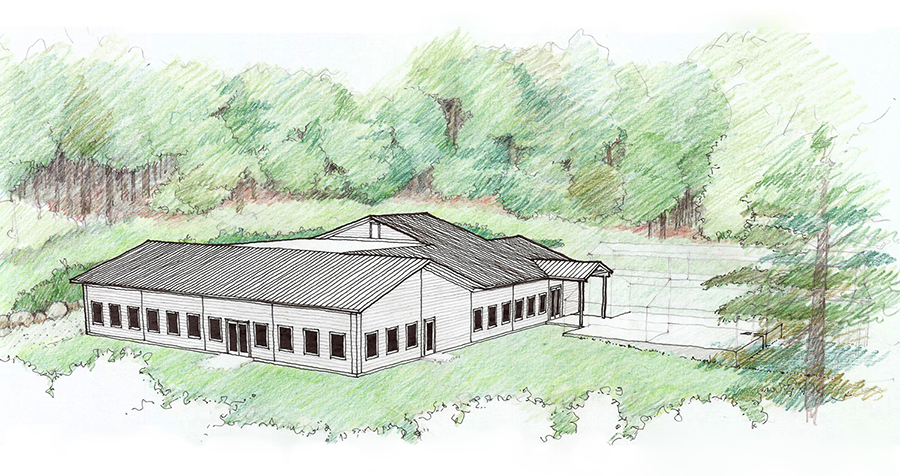 South-facing view of Watershed's new Windgate Studio
Watershed's programs offer a powerful combination of time, space, and community that has changed artists' lives and work for more than thirty years. The campus facilities play an integral role in facilitating the "Watershed magic" by providing an environment that sparks growth and connection. Artists share meals, live alongside one another, and enjoy 24-hour studio access in open-concept spaces that inspire informal sharing.
However, some of our current buildings pose a host of challenges, including a lack of full accessibility or security, and no weatherization. While the rustic nature of the studio—which was originally a chicken barn—adds a certain charm to the campus, the outdated structure leaves artists at the mercy of the elements and constrains our program season to late May through September.
NOW is the time for this to change. With our residential programs on hold due to COVID-19, Watershed's leadership has taken the essential step to pursue building a new state-of-the-art studio, and to further develop plans for improved dining and staff quarters. The Watershed NOW campaign supports these necessary upgrades which will encourage the growth of artists and our programs for years to come.