Join Watershed in Brooklyn for the sixth biennial Clay Forum! The event will kick off with a keynote address by curator and writer Garth Johnson. Jessica Stoller will share techniques she uses to make her intricate sculptures during her "China Painting 101" demo and Rebecca Morgan will discuss her "jar-head" sculptures. A limited number of attendees will have the opportunity to give 5-minute presentations on their own work, program, or research. 
NYU Professor Emerita Judith Schwartz founded and hosted this biennial event for the past ten years and we are delighted that the tradition will continue in 2019 under the leadership of Matt Nolen.  Proceeds from the Forum benefit Watershed's programs.
Date:
Saturday April 6, 2019, 12:30-6:00pm
Location:
Pratt Institute
Engineering Bldg., Room 307
200 Willoughby Avenue 
Brooklyn, NY.  11205
Tickets:
$75 general admission
$25 students
Pratt students attend free (registration still required)
REGISTER
About the Presenters
Writer, curator, and educator Garth Johnson is the Paul Phillips and Sharon Sullivan Curator of Ceramics at the Everson Museum of Art in Syracuse, New York. Johnson is known for his irreverent wit, which can be explored through his weblog, www.extremecraft.com. He has also exhibited his work and published his writing nationally and internationally, including contributions to the books Handmade Nation, Craftivity, Craft Corps, and the Smithsonian American Art Museum's Nation Building. His book, 1000 Ideas for Creative Reuse, was published by Quarry. He is a self-described craft activist who explores craft's influence and relevance in the 21st century.
Rebecca Morgan's work in painting, drawing, and ceramics provides a humorous and complex take on hillbilly identity and culture. She earned a BA from Bloomsburg University of Pennsylvania and an MFA from Pratt Institute. She has participated in residencies at the John Michael Kohler Arts Center, Bemis Center for Contemporary Arts, Watershed Center for the Ceramic Arts, Vermont Studio Center, the George Rickey Residency at Yaddo, among others. Morgan has exhibited widely in the United States and abroad, including recent exhibitions at The Vancouver Art Gallery, Canada; The Hole, NY; MRS Gallery, NY; Hashimoto Contemporary, CA; Knoll Galerie, Austria; and Richard Heller Gallery, CA. She is represented by Asya Geisberg Gallery in NY.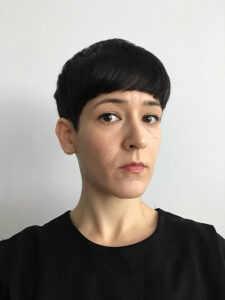 Jessica Stoller (b. 1981 Detroit, MI) lives and works in Brooklyn. Stoller received her BFA from the College for Creative Studies and an MFA from Cranbrook Academy of Art. A 2018 Chenven Foundation grantee and 2016 Pollock-Krasner grantee, Stoller has participated in numerous residencies including the Kohler Arts & Industry Program, The Museum of Arts and Design's Artist Studios Program and The Shigaraki Ceramic Culture Park in Japan. Stoller is represented by PPOW gallery and has a forthcoming solo show in January 2020.