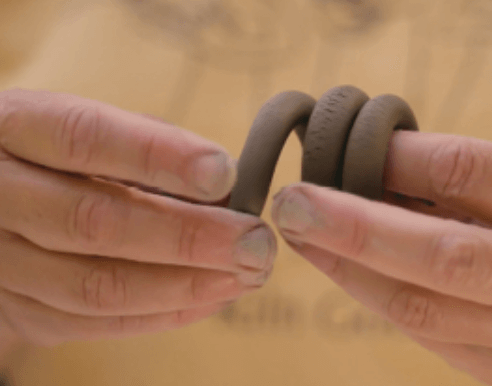 With Guest Artist Malley Weber
Part 1: August 18
Part 2: October 20
9:00 a.m. to 4:00 p.m.
Open to all, with special pricing for Maine K-12 Educators
$290 general registration
$60 Maine K-12 teacher registration
Learn to locate, process, and work with wild clay!
During the first day of this two-part workshop, artist and educator Malley Weber will guide participants into Maine's countryside to dig clay samples, She will also share how to locate clay in your own area.
Between parts one and two of the workshop, participants are encouraged to dig samples on their own.
On day two, the group will reconvene in October at Watershed to process the samples for use in the studio. Malley will discuss her experience using locally sourced glacial marine clay and share the once-fired approach to low-impact ceramic artmaking.
This workshop is open to all; special pricing available for Maine K-12 art educators. 
Workshop Details & Schedule
Day 1: The group convenes at Malley's Kennebec Clayworks studio at 133 Mount Vernon Ave. in Augusta. Malley will discuss the origins of the Presumscot Formation – the area's foremost source of wild clay – and cover the best environmental, safety, and legal practices for removing and processing materials collected. The group will then venture into the field to locate and dig clay samples. Back at Kennebec Clayworks, Malley will demonstrate how to properly dry clay for future processing and show how (previously dried) wild clay can be processed.
Please bring a brown bag lunch to eat in the field, along with the full list of materials found below. 
Day 2: The group convenes at the Watershed studio (at 19 Brick Hill Road in Newcastle) with their dried samples of clay from previous independent excursions. Malley will guide participants through mixing batches of clay and creating samples that participants can take home to be fired. During processing, each clay sample will yield different results. Malley will also demonstrate hand-building and carving techniques she uses in her own practice and share how she makes and applies Terra Sig and stains to wild clay. Participants will have the opportunity to experiment with the clay using Malley's once-fired method of forming and surface decorating work. 
Please bring the clay samples that you independently dug and dried for processing. Lunch will be provided.
MEALS & REFRESHMENTS

Lunch will be offered at Watershed during day two of the workshop. Vegetarian, gluten-free, and dairy-free diets can be accommodated. Please note any dietary needs on your registration form.
What to Bring
Day 1: August 18
Water bottle
Brown bag lunch & snacks
Backpack 
Shovel for digging clay
Bucket
Ziplock sandwich bags 
Clay bags
Sharpies
Bug spray
Muck boots 
N-95 mask
Gloves 
Day 2: October 20
Dried wild clay samples that you dug on your own
Bone dry/leather hard work (to experiment with Terra Sig) 
Small clear jar/container for Terra Sig 
Clay tools, sgrafitto tools
Brushes
Turkey baster
Packing materials for transporting greenware and processed clay samples
Payments & Refunds
Payment is due online with registration. Registrations submitted without payment will be deleted. If you have trouble paying online, please email us at info@watershedceramics.org for assistance. 
Special pricing is for Maine K12 teachers who teach at an accredited school. 
Watershed can provide teachers with a receipt to submit for reimbursement.
Registration fees are refundable until 14 days prior to the start of the workshop.  
Health & Safety
Watershed prioritizes the safety of workshop participants, instructors, and staff. To prevent the spread of COVID-19, we strongly encourage workshop participants to wear masks indoors and if working in close proximity to each other outdoors. On the days of the workshop, if you are currently experiencing symptoms of COVID-19 or have a recent known exposure to someone with COVID-19, please let us know and do not attend the workshop. Your fees can be credited to a future workshop over the next calendar year.
Watershed's new Windgate Studio is large enough to ensure at least 6 feet of social distancing. The studio is also equipped with a new ventilation system that includes MERV 8 and 13 filters.
About Malley Weber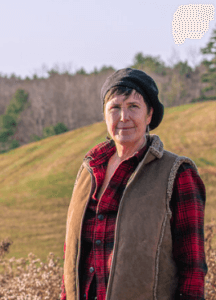 I completed my undergraduate work at SUNY Oswego with Richard Zakin and earned my MFA in Interdisciplinary Arts from Goddard College. In addition to creating a powerful body of work writing, performing and creating with clay, I studied ritual, myth, psychology, archetypes and evolutionary astrology.  Addressing themes of grief, loss, and healing, my thesis was aptly named Mud, Sweat, and Tears. I embodied my studies through digging and processing wild clay. I unearthed, sculpted, carved, and fully explored the ceramic materials, techniques, and firing ranges available. It was a transformative experience guided by intuition, dreams, and academic rigor.
I currently operate a small teaching studio in central Maine called Kennebec Clay Works (formerly Hallowell Clay Works). As a teaching artist, I also work with students at the University of Maine at Augusta, at Watershed, and through the Maine Arts Commission's K-12 programming. I also work with a team of Wabanaki artists, sharing knowledge and supporting the creation of murals and tiles for the new contact station at Katahdin Woods and Waters National Monument. I am blessed to live a life as a ceramic artist and educator and to be able to share my passion for locally sourced glacial marine clay.