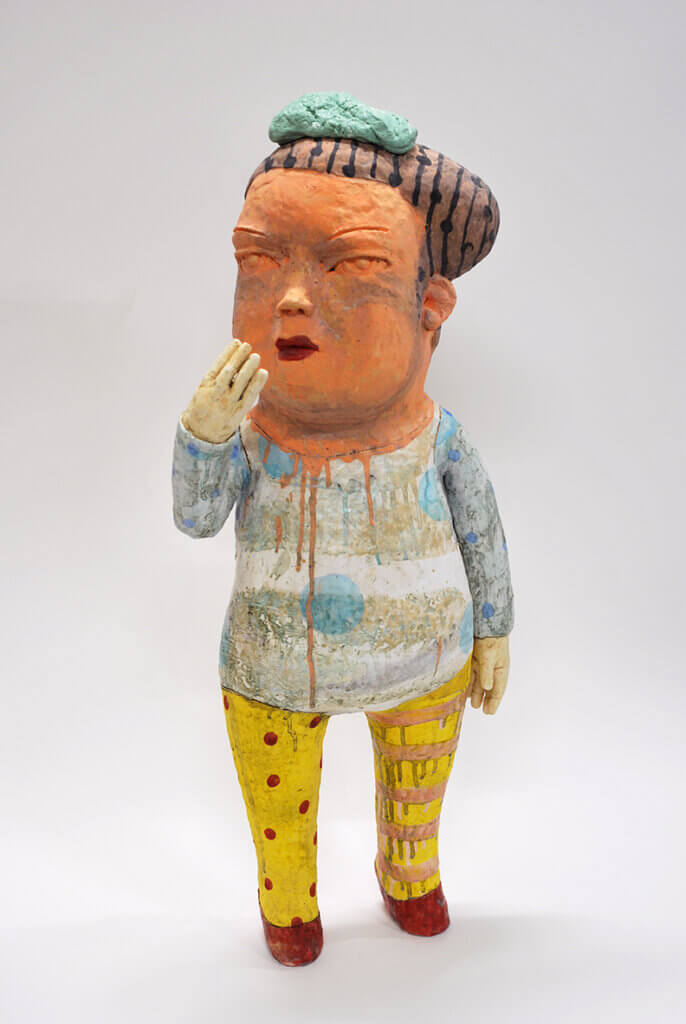 With Guest Artist Kensuke Yamada
Sculpting narrative figures offers makers of all ages a method for expressing stories and feelings. Using basic hand-building techniques such as coil, slab building, and pinching, workshop participants will create a variety of flower pots that incorporate figurative forms. Guest artist Kensuke Yamada will provide demonstrations and individualized instruction as participants work in a variety of styles that can be adapted for use in the classroom.
April 11 & 12, 2023
9:00 a.m. to 4:00 p.m.
$60 per person
Open to Maine K-12 art educators

REGISTER
About Kensuke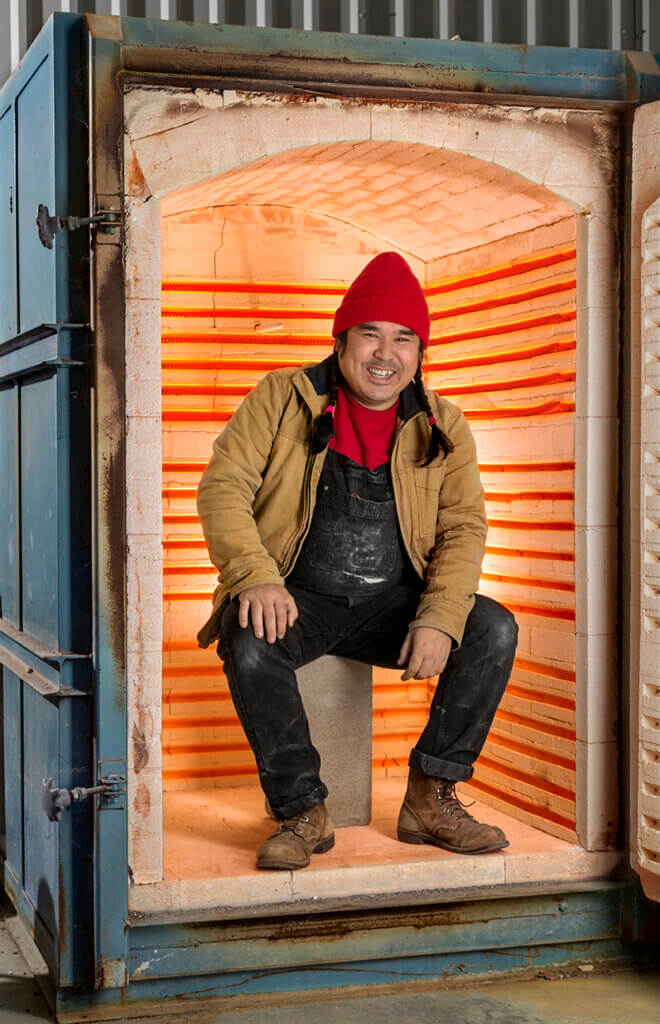 Kensuke Yamada was born in Japan and came to the US to attend Evergreen State College in Olympia, WA, where he received his BA. He continued his ceramics education at the University of Montana, receiving his MFA in 2009. Since then, he has been a resident artist at the Archie Bray Foundation (MT) and The Clay Studio (PA), and a guest artist & adjunct instructor at the Tyler School of Art, Temple University (PA). He has also been a visiting artist, ceramics studio technician, and instructor at the University of Arkansas, Fayetteville, and a visiting Assistant Professor at Centre College in Danville, KY. He is currently an instructor at University of Arkansas, Little Rock. Yamada is a sculptor that creates layered narratives within his figurative works.
What to Bring
Basic ceramics tools
Spray bottle
Various brushes
Packing materials to transport greenware home
Watershed will provide terracotta clay for participants to use during the workshop.
Workshop Details
The workshop will run from 9:00 a.m. to 4:00 p.m. each day. Please arrive at the studio by 8:45 a.m. each day as instruction will begin promptly. 
Watershed will provide continental breakfast and lunch. Gluten free, dairy free, and vegetarian diets can be accommodated.
Upon completion of the workshop, Watershed will provide participants with proof of contact hours. 
Payments & Refunds
Payment is due online with registration.
Watershed can provide you with a receipt to submit for reimbursement.
Registration fees are refundable until 14 days prior to the workshop.  
Health & Safety Information
During the pandemic, Watershed prioritizes the safety of workshop participants, instructors, and staff while making our programs as accessible as possible.
Participants will be required to provide proof of Covid-19 vaccination and booster upon arrival.
Participants are required to wear masks indoors and if working in close proximity to each other outdoors.
Watershed's new Windgate Studio is large enough to ensure at least 6 feet of social distancing. The Studio is also equipped with a new ventilation system that includes MERV 8 and 13 filters.