This year, Watershed is pleased to offer two residency sessions for artists interested in spending time in a small creative community. Each Open Studio Session is three weeks in length, offering ample time to make work in our new studio.
Session I: July 26 to August 13, 2021
Session II: August 23 to September 10, 2021
The sessions provide a retreat-like atmosphere where artists can connect and create. Any artist who is comfortable working independently in a clay studio is welcome to participate. In a departure from Watershed's usual Summer Residency, our 2021 Open Studio Sessions do not have themes.* Artists will have the opportunity to pursue an independent path of inquiry in the company of other makers.
Tuition & Fees
The total cost to support an artist at Watershed for a three-week residency session is $3750. Watershed does not require any resident artist to pay this cost in full. All residency fees are subsidized thanks to the generous support from our donors.
The (donor-subsidized) fee that artists are asked to cover for a 2021 Open Studio Session is $2400. This includes the residency fee of $1425 and the room and board fee of $975.
For those artists who submitted application/registration materials by the April 15 deadline, Watershed will confirm artist placements in the Open Studio Session in early May. Artists will be notified individually of their session placements and are required to secure their spot in a session with a $185 deposit. The remaining $2200 balance will be due in full on June 10. For any artist who registers after June 10, their fees will be due in full upon confirmed placement in the session.
Watershed also offers a limited number of merit scholarships to help artists offset these costs. See below for details on 2021 scholarships.
Scholarships
Watershed is pleased to offer a limited number of merit scholarships to provide additional financial support to artists interested in attending a session. Funds cover residency fee-related items including housing in a single occupancy room with a shared bathroom, meals, and studio space.
Partial scholarship awards in 2021 cover two-thirds of the residency tuition and fee costs. Recipients will be responsible for $800 in fees and the award covers the remaining $1600. Awardees are also responsible for their travel expenses as well as materials, kiln firings, laundry needs, and any packing/shipping of work.
Kiln God Awards are full scholarships that are open to any artist. Zenobia Awards are full scholarships available to BIPOC artists. Both Kiln God and Zenobia Awards cover all residency tuition and fee costs and include a $150 credit toward material and kiln firing costs incurred through Watershed. Award recipients are responsible for travel expenses, laundry fees, and packing/shipping of work.
Awards are for 2021 sessions only. A review committee of ceramic artists makes annual determinations. Award recipients will be notified by early May.
THE 2021 SCHOLARSHIP APPLICATION DEADLINE HAS PASSED.
Housing & Meals
Housing: All participating artists are housed in single occupancy rooms. Some rooms are free standing with a detached shared bathroom located nearby; other rooms are part of suites that share an attached common room and bathroom.
All restroom and bath facilities are shared by 2 to 3 participating artists. No private bathrooms are available. Bathroom facilities have locks on the doors and can be used by one individual at a time, much like a bathroom in a home.
Please note that resident artist bathroom facilities may be shared by people of any/all genders.
Artists are encouraged to bring your own bath towel, hand towel, facecloth, pillow, sheets, and blankets/quilts/comforter/sleeping bag suitable for a twin size bed. If necessary, Watershed can provide these items for an extra charge.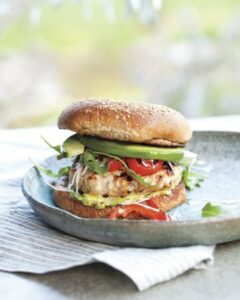 Meals: Rather than eating indoors in Watershed's dining hall, meals will be enjoyed outdoors under tents or on the surrounding grounds. Meals will be served following Maine CDC COVID-19 safety precautions, including but not limited to individual plates/packaged meals. Vegetarian, gluten free, and/or dairy free meal options are available. Additional dietary restrictions will be addressed on a case-by-case basis. Please contact the executive director to discuss your needs.
Registration Details
Please note: We received an unprecedented number of submissions for the Open Studio Sessions prior to the April 15 preference deadline. As a result, Watershed is not currently accepting additional registrations. Subscribe to our mailing list to receive updates.
Registrations for the Open Studio Sessions are accepted on a first-come, first-registered basis, with preference given to those who register by April 15.
Registered artists will receive confirmation of their session placement in early May. After this time, if additional spots in the sessions remain, Watershed will accept registrations on a rolling basis.