Watershed residencies offer extended time in an open-studio setting, providing space to explore, experiment, and reflect. Any artist who is comfortable working independently in a clay studio is welcome to participate.* 
Summer Residency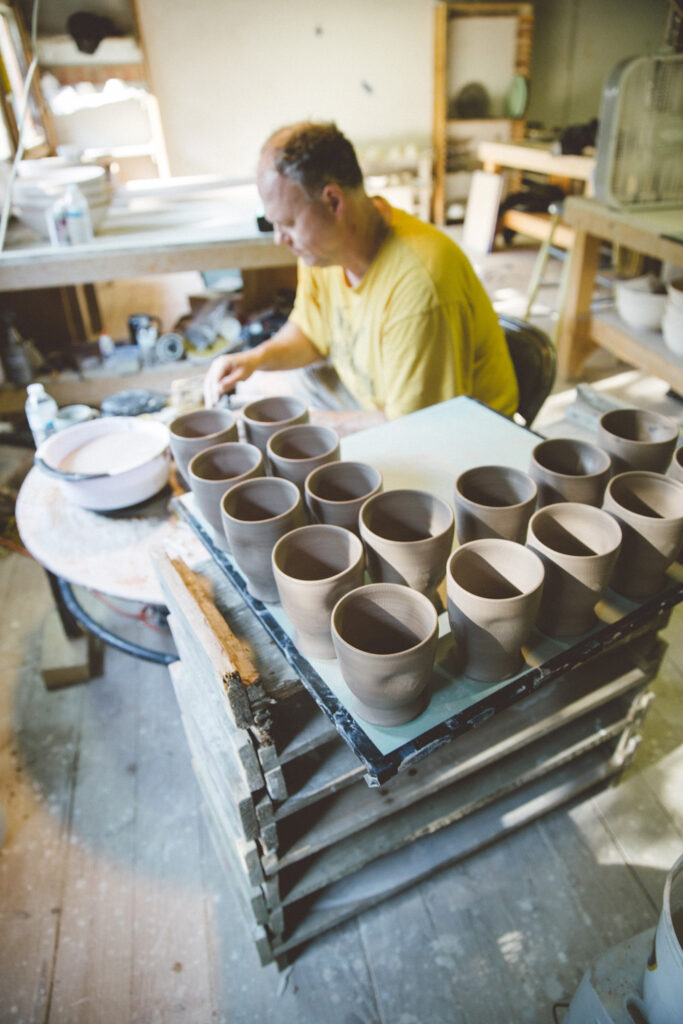 During a two-week summer session, 16 artists-in-residence live and work alongside one another on campus. They enjoy dedicated studio space, housing in private or shared rooms, delicious meals, and 24-hour access to all facilities. 
Each session has a theme and is organized by a small group of artists. Additional participants then join the session, drawn by an interest in the theme and/or the work of the organizing artists. 
Please note, the Summer Residency will not be offered in 2020
Fall Residency
A month-long residency held each September provides ample time to explore new ideas and produce a body of work. A small group of artists form a dynamic environment ripe for creative interaction and self-directed exploration.
Pre-Session
Every May, Pre-Session offers a work-trade opportunity for volunteer artists. They work six hours each weekday for Watershed to help prepare the campus for the season ahead in exchange for housing, food and studio space. 
Please note, Pre-Session will not be offered in spring 2020.
*Watershed does not provide formal instruction during summer and fall residency sessions, and resident artists are not expected to teach others. For those interested in instruction, Watershed offers workshops.