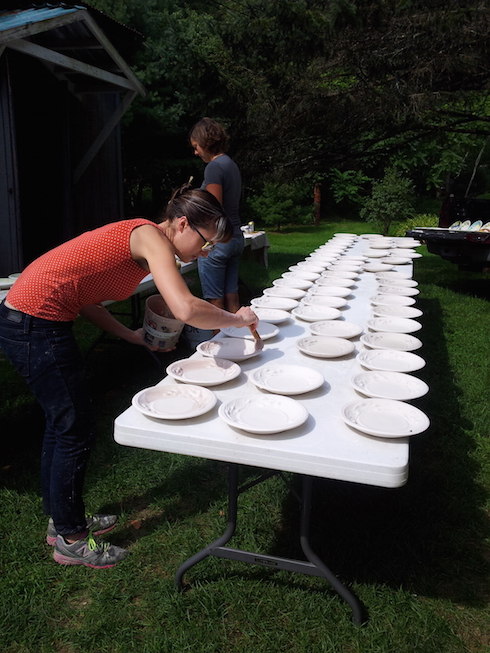 Salad Days is Watershed's annual community festival celebrating handmade ceramic work and locally-sourced food. The Salad Days Artist-in-Residence is commissioned to produce 550 plates from earthenware clay for the event.
The artist is selected by a jury in late winter prior to their residency. They then live at Watershed from May to October, producing plates for the following year's Salad Days.
During the residency, the Salad Days artist receives:
Housing in a private room
All meals
A large studio
Free materials and firings
A $500 stipend
Watershed provides opportunities for the Salad Days Artist to sell work at events and to exhibit in group shows. Their work is featured in Watershed print and online publications, and in local and regional press and advertisements.
Annual application deadline: February 15