Watershed's two-week summer residency sessions provide artists with time and space to step away from their daily routines, immerse themselves in their creative practices, and connect with other artists. Any artist who is comfortable working independently in a clay studio is welcome to apply.
Applications open in late fall for the following year and the deadline to apply is February 1. Scholarship awards and session placements are finalized in mid-March. See below for details on application guidelines, eligibility, housing, fees, and financial support.
Application Overview
Watershed is committed to creating an equitable and welcoming space for all to explore creative practice. Any artist who is comfortable working independently in a clay studio may apply to take part in a summer residency. Applications are reviewed by a panel of practicing artists.
Selection Criteria: 
Watershed sessions include a mix of emerging, mid-career, and established artists, with preference given to those who have not been to Watershed before. We endeavor to create cohorts that represent the breadth and depth of artists working in clay, with attention given to age, race, gender, ethnicity, and background. 
Panelists consider the following criteria when reviewing applications:
The degree of proficiency or promise demonstrated in the submitted work's concept, content, and aesthetics
The degree to which the applicant demonstrates a commitment to and relative accomplishment within their practice via their submitted work, their artist statement, and their CV
The degree to which the applicant's interests and practice align with the theme(s) of the session(s) to which they have applied
How well the applicant's interests and goals align with what the Watershed residency experience offers
Please note: Instruction is not provided during summer residency sessions. Artists must feel comfortable working independently in a clay studio. Watershed offers workshops for artists looking for instruction in clay.
Application Requirements

In addition to contact information, applicants must submit ten images of recent work, a CV or written description of their experience related to their creative practice, a statement about their work, and a statement of interest explaining why they would like to take part in a Watershed session. 
Annual Application Deadline: February 1
Application Fee: $25
Residency Fees
All residency fees are subsidized thanks to generous support from our donors. The total cost to support an artist at Watershed for a two-week residency session is more than $3900. Watershed does not require any resident artist to pay this cost in full. The donor-subsidized fee that artists are asked to cover is the combined total of the residency fee and the room and board fee. See below for details.
2024 Residency Fee
$1,575
This fee covers 24-hour access to the kilns and studio, including the glaze lab, spray booth, and plaster room. Artists receive a dedicated workstation in the communal studio and have unlimited use of studio equipment, including tables, wheels, ware boards, slab rollers, laser cutter, extruder, clay mixers, a pug mill, and plentiful shelving.
2024 Room & Board Fees: 
| Housing Type | Cost Per Person |
| --- | --- |
| Double Room / Shared Bath | $800 |
| Single Room / Shared Bath | $1,200 |
| Double Room / Private Bath | $1,400 |
| Single Room / Private Bath | $1,700 |
Read more about our housing options in the "Housing and Meals" tab below.
Material & Firing Fees
Artists pay material fees on a per-use basis. Firing fees are divided among those using the kilns. Artists pay their material and firing fees on the last day of the residency session. Typically, an artist can expect to incur about $250 in material and firing costs. However, this figure varies based on usage.  
Payment Due Dates
$200 deposit: due upon registration after acceptance to a session. The deposit is applied against the residency fee. This is not an additional charge.
Half of the remaining balance: due April 15
Final payment for Sessions I, II and III: due May 15
Final payment for Sessions IV, V, VI: due June 15
Payment methods: Watershed accepts personal checks and cards. You may mail a check to 103 Cochran Road, Edgecomb, ME 04556.  Payments via credit or debit card can be made through our online portal.
Refund policy: For cancellations 60 or more days prior to the start of the residency session, a full refund will be given – minus the $200 deposit and a $50 processing fee. For cancellations less than 60 days prior to the residency session, no refunds will be given but payments may be credited towards a future residency or workshop within the next year.
Financial Assistance
SCHOLARSHIPS
Watershed offers a limited number of merit scholarships to support artists attending a session. Funds cover residency fee-related items, including housing, meals, and studio use.
Applications are reviewed annually by a panel of practicing ceramic artists. Reviewers consider applicants' dedication to their practice, appropriate fit for the session theme, evidence of artistic merit, and, for applicants who are newer to clay, the degree of promise demonstrated by their work and submitted statements.
Full scholarships cover residency fees, along with room and board charges.
All applicants are eligible to apply for full scholarships, called Kiln God Awards.
Watershed also offers full scholarship awards specifically for: 
Artists of color
International and/or multicultural artists
Artists from underrepresented populations in the ceramics field: This includes but is not limited to LGBTQ+ artists, artists of color, artists with disabilities, indigenous artists, and artists who are part of a cultural minority.

Artists whose work addresses political, social, cultural or environmental issues and who use their practice as a vehicle to create positive changes within their communities
Emerging artists
Partial scholarships are open to all applicants and cover up to two-thirds of the total residency and housing fees. Award recipients are responsible for the remainder of their charges.
Please note: All awardees cover their travel expenses, materials, kiln firings, laundry fees, and packing/shipping of work and should budget accordingly. While materials and kiln firing costs vary based on how much work an artist makes or fires, we suggest budgeting around $250.
WORK EXCHANGE DISCOUNTS
Watershed occasionally needs artists to join a session who are able to help in the kitchen for approximately twelve hours each week. In exchange for work washing and putting away dishes after meals, work-exchange artists receive a $385 discount off their residency fees.
The work requires standing for up to three hours at a time, lifting and washing racks of dishes, pots, and pans, and putting away cleaned and dried items.
HOW TO APPLY FOR FINANCIAL ASSISTANCE
Applicants may request scholarship award and work exchange consideration with their residency application and provide supporting materials to determine eligibility. Applications are due February 1 and recipients are notified of their session placements and awards by mid March.
Housing & Meals
During a session, artists live on campus in modern, rustic cabins. Housing options include single or double occupancy rooms with shared or private baths.
For shared rooms, artists may request a particular roommate or have Watershed assign them a roommate. Please contact us if you have individual questions about roommate assignments and options.
Up to six artists may share an all-gender bathroom. Bathroom facilities have locks on the doors and can be used by one individual at a time, much like a bathroom in a home.
Built in the early 2000's, the cabins are occupied seasonally. Some are equipped with radiant floor heat. All have screened windows that open and close but are not air conditioned. Watershed provides fans for resident artists to use during hot stretches. Rooms are furnished with twin beds, mattress pads, and pillows. When feasible, participating artists should bring their own sheets, blankets and/or comforters. Those who need to rent bedding may do so for a fee of $25. All rooms have armoires for storing clothing and personal belongings.
Watershed staff do their best to accommodate residents artists' housing preferences but single rooms and private bathrooms are limited.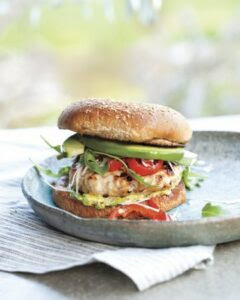 Meals
During a session the Watershed kitchen offers meals on the following schedule: 
Arrival dinner on the first night of the session.
Three meals daily Monday-Friday
Brunch and dinner on Sunday
Saturday is the kitchen's day off. We offer self serve breakfast and lunch during the day. On Saturday nights, artists enjoy dinner off campus.
We source much of our food from nearby organic farms and strive to serve healthy, seasonal meals. Abundant vegetables and salads are available at nearly every lunch and dinner. For those with dietary restrictions, the Watershed kitchen can prepare vegetarian and gluten free meals with advance notice. Please note any special dietary needs on your application. Those with additional dietary needs that cannot always be accommodated by the kitchen may supply their own supplementary food. Storage is available in the artist refrigerator and pantry.
Additional Information
The following links provide further details on how to prepare for and what to expect during a Watershed session: